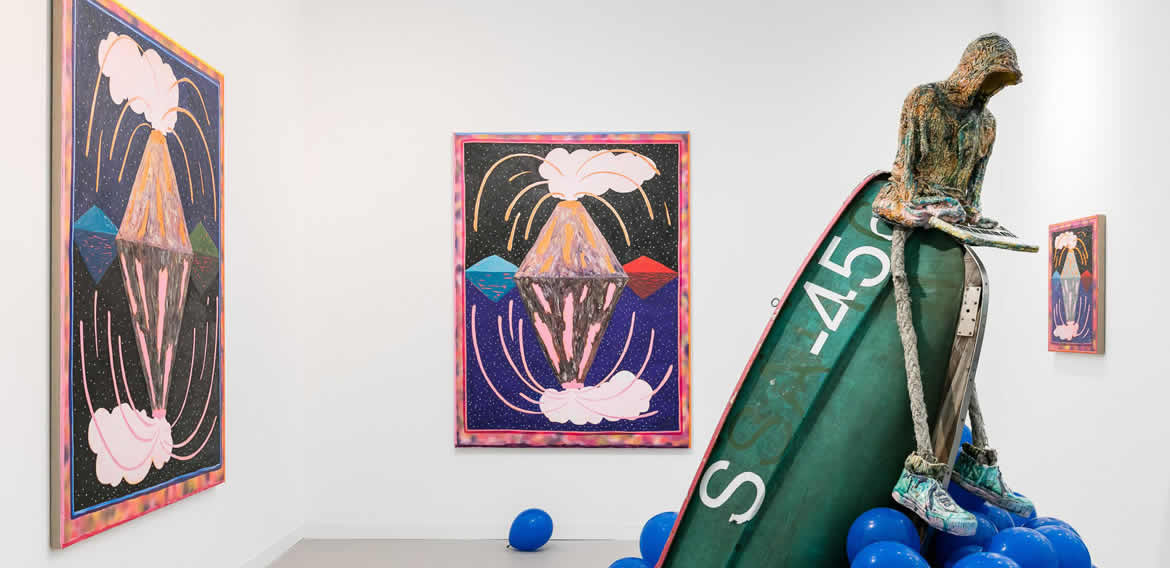 DATE, TIME AND VENUE
Friday, 4th Oct 2019 - 13:00, 15:00 or 17:30
AFTERNOON ART FAIR TOUR
Meeting Point: Near Gail's coffee shop in Frieze Art Fair
'If Margaret Thatcher and Andy Warhol were miraculously to conceive a child, the offspring would be an art fair.' ... Artist Afshin Dehkordi, Guardian 2012
Frieze London, London's pre-eminent contemporary art event, takes place each October in Regent's Park. In our 60-minute tour of the fair, we discover what's trending among the emerging galleries, as well as see what's news-making from established galleries and celebrity artists. Limit 12 places.
Art historian Ali Cohen will be your guide for these art fair tours - only 12 spaces are being offered.
Our meeting point will be outside the bookshop next to Gail's inside the Frieze Art Fair in Regent's Park. For a prompt start please arrive early in case of queues for bag search and cloak room.
Select tickets for your preferred start time (13:00, 15:00 or 17:30) below.
IMPORTANT: You must purchase your own ticket to Frieze London art fair.
Find out more about Ali Cohen