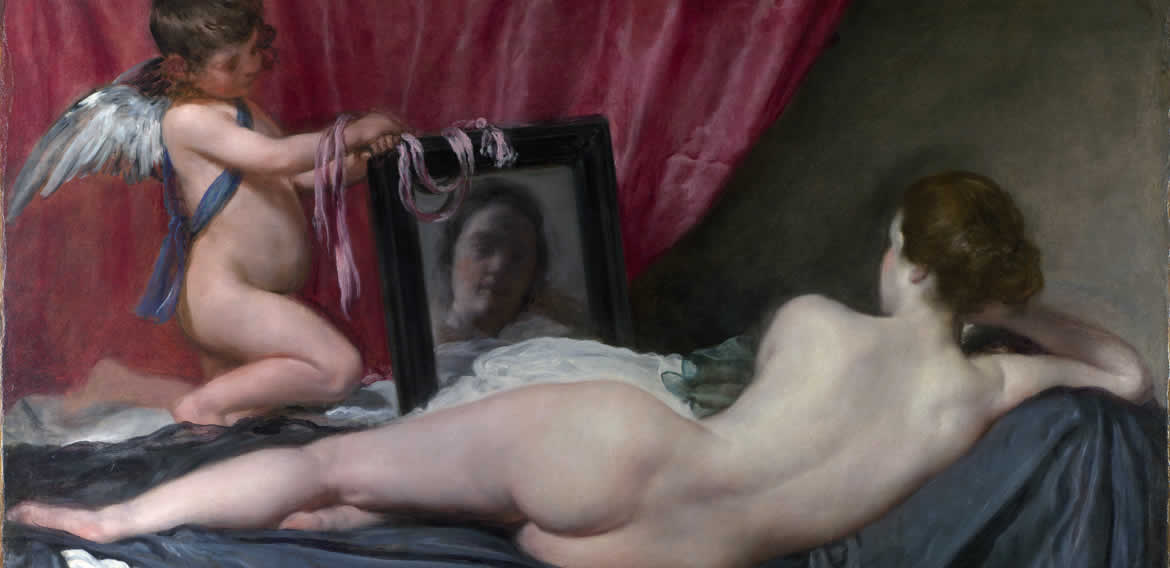 DATE AND TIME
Wednesday, 7th Nov 2018 - 10:30 – 12:00
MORNING GALLERY TOUR
So many pictures to see – and so many secrets!
In this morning tour art historian Julia Musgrave uncovers some of the scandals, politics, philosophies and self-promotion behind a selection of masterpieces in the National Gallery collection. From the intoxicating beauty of Venus (and its unfortunate consequences) to one of the scandals of the American War of Independence, we'll be looking at paintings from the 15th to the 19th century with stories and personalities both mythical and modern.
We meet in the National Gallery on the ground floor of the Sainsbury Wing - just inside the door, opposite the shop.
There is a cloakroom in the Sainbury Wing entrance. Please note we cannot guarantee gallery stools.
Morning gallery tour
Find out more about Julia Musgrave