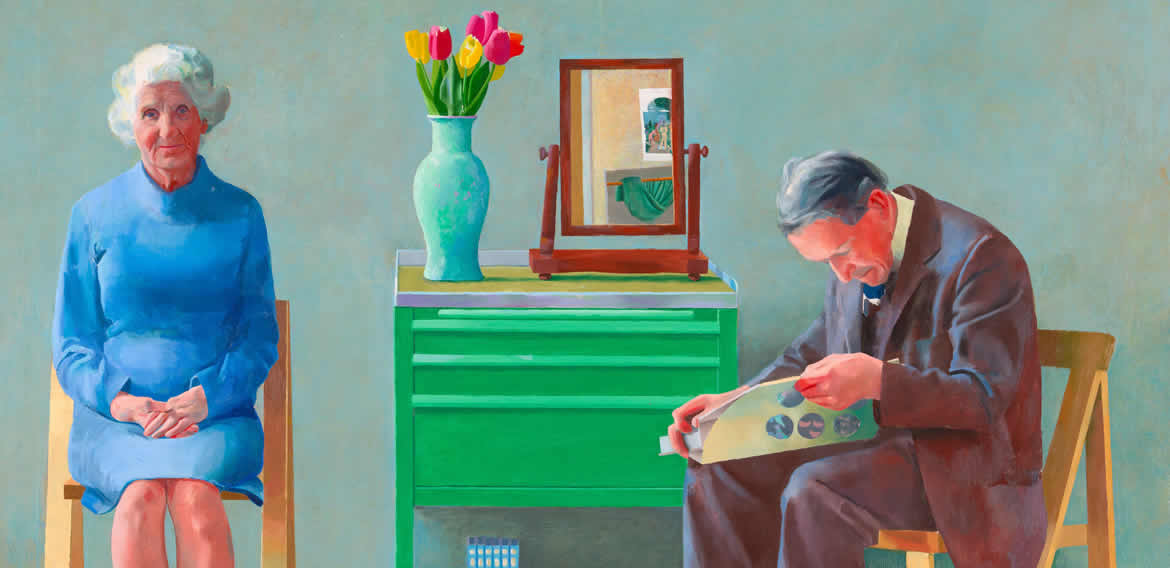 DATE AND TIME
Tuesday, 10th March 2020 - 18:30 – 20:30
EVENING EVENT (Incl a glass of wine)
Most known for those bold colours and playful scenes of sunny Los Angeles life, David Hockney has over the last five decades embraced new media and varying landscapes to create ever changing masterpieces - his now iconic iPad pictures were a blockbuster hit when first displayed at the RA. And who knew that he started with a simple Polaroid camera?
Join Dr. Marie-Anne Mancio as we explore the colourful art and even more colourful life of Britain's (and LA's !) favourite artist.
This lecture is great background for the exhibition David Hockney: Drawing from Life at the National Portrait Gallery.
Evening event with a glass of wine.
Find out more about Marie-Anne Mancio