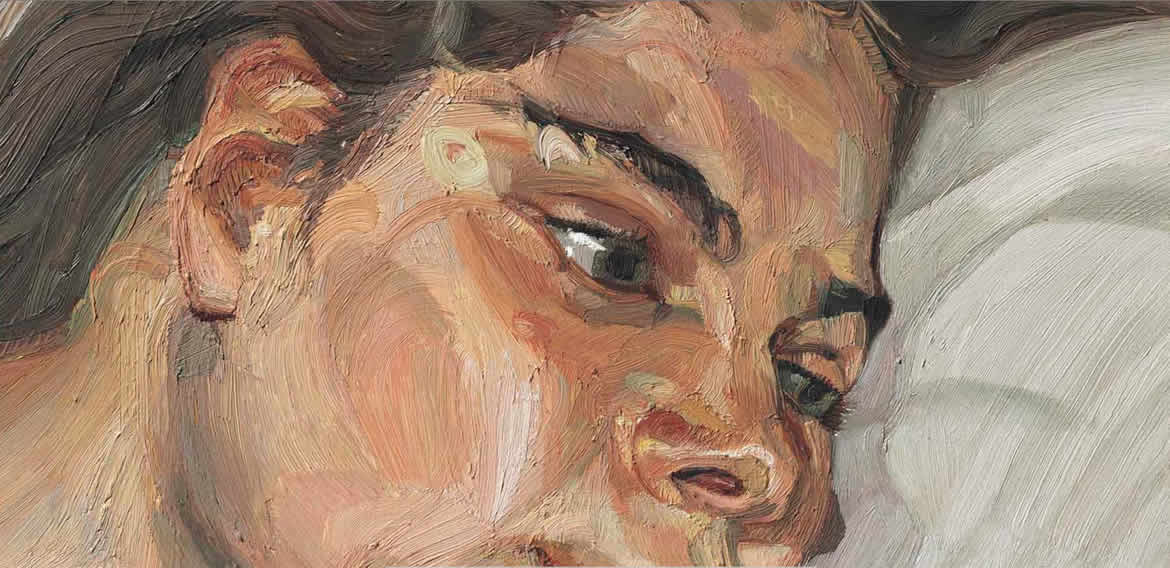 DATE AND TIME
Wednesday, 22nd January 2020 - 18:30 – 20:30
EVENING EVENT (Incl a glass of wine)
The fleshy, painterly styles of Lucian Freud and Francis Bacon take us deep into the folds and forms of the human figure, but also reach to something deeper: the human psyche on display.
Join artist and Central St Martins lecturer Alice White as we explore the carnal, the colourful, the creative and the chaotic in the paintings and drawings of two of the most famous London-based artists of the 20th Century.
Evening event with a glass of wine.
This lecture is inspired by the new exhibition Lucian Freud: The Self Portraits on display at the Royal Academy.
Find out more about Alice White