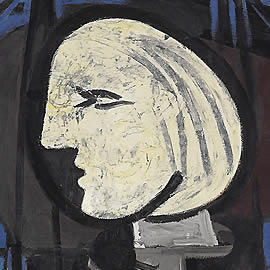 Wednesday 1st December 2016

- Picasso's Lovers: Goddesses or Doormats?

– with art historian Patrick Bade

Only Picasso is as famous for changing lovers as often as he changed his painting style. Author and art historian Patrick Bade took us through Picasso's portrait styles; from friends to mistresses, from muses to great art.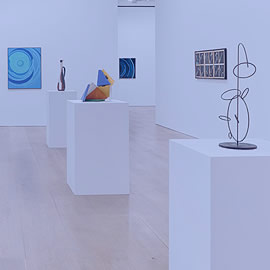 Wednesday 2nd November 2016

- Gallery Tour - Mayfair Contemporary Art Galleries

– with art historian Ali Cohen

A morning visit to some Mayfair-based contemporary art galleries with Ali Cohen to see and experience what was on show.

Guest feedback: 'It was great being able to swish into those intimidating galleries under your wing!'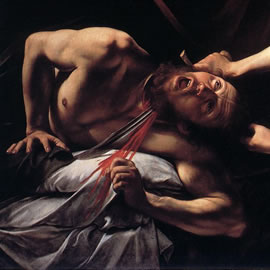 Tuesday 18 October 2016

- Caravaggio: Murderer or Genius?

– with art historian Julia Musgrave

Caravaggio's paintings inspired many artists during his lifetime and would go on to influence many more, from Orazio Gentileschi to Peter Paul Rubens, Gerard van Honthorst and Rembrandt. Each absorbed a different aspect of his work. His style spread across Europe and gave rise to the international movement known as 'Caravaggism'.
Yet for many, Michelangelo Merisi da Caravaggio is famed as much for his art as for his criminal record. Was it the violence of his times or his own violent spirit that inspired the dramatic lighting and intense naturalism of his work? Art historian Julia Musgrave took us through the dramatic incidents of the artist's life and why his influence spread so far.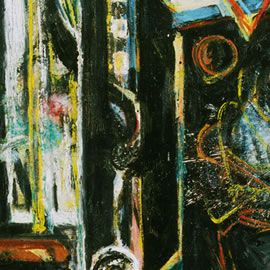 Wednesday 5 October 2016

- Rothko and Pollock: rebels of Abstract Expressionism

– with art historian and writer Marie-Anne Mancio

Their paintings command hundreds of millions of pounds at auction, their exhibitions have queues of hundreds of visitors at museums, and they were unwitting propaganda tools of the CIA. Jackson Pollock, Mark Rothko, Willem de Kooning - who were these bad boys of Abstract Expressionism?

In time for the Abstract Expressionism show opening at the RA we joined art historian and writer Marie-Anne Mancio to find out.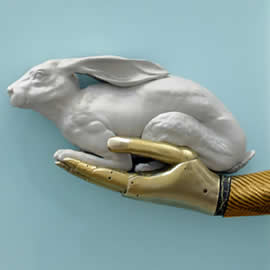 Wednesday 28 September 2016

- Framing Frieze: London's Art Galleries and Contemporary Art Scene

– curator Ellen Mara De Wachter

What are the essential things to know when looking at contemporary art, visiting galleries and art fairs, and discussing new works?

Frieze London is one of the world's leading contemporary art fairs, bringing art from around the globe to a purpose-built tent in Regent's park for just four days. It's an occasion seized upon by art galleries, museums and private art ventures across the capital to put on exciting and innovative shows and events.

In the week preceding the biggest contemporary art event of the year, independent curator and writer Ellen Mara De Wachter revealed some of the secrets you need to know about how contemporary art works in London, and introduce the practice of some of the most exciting young artists in the city today.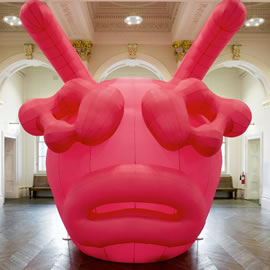 Wednesday 25 May 2016

- Alien Sex Club - Can art free up conversation?

– with artist and curator John Walter

Think of HIV and AIDS and you might end up feeling frustrated and powerless. Our speaker, artist and curator John Walter recognizes that these feelings do not help people engage or empathise with what remains a challenging societal crisis.

Set against his recent large-scale installation Alien Sex Club, John employs humour, colour and hospitality to generate new avenues of discussion. Also explored are the work of artists Felix Gonzalez-Torres, Keith Haring, Elmgreen & Dragset.

This lively talk looked at how different aesthetic approaches such as activism and cruising have responded to subjects no one really wants to talk about. Can art free up the conversation?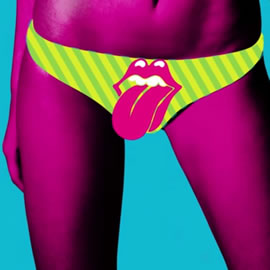 Thursday 5th May 2016

- The Art of Rock and the Rolling Stones

– with art historian Linda Casey

The Saatchi Gallery show Exhibitionism: Rolling Stones opened April 2016. Taking over the entire two floors of the Saatchi Gallery with 9 thematic galleries, EXHIBITIONISM combines over 500 original Stones' artefacts, with striking cinematic and interactive technologies offering the most comprehensive and immersive insight into the band's fascinating fifty year history.

The London Art Salon invited Tate Modern's Linda Casey to celebrate the rock and roll Hall of Famers with an evening talk about the personalities, album covers, and tales surrounding Britain's favourite rockers.

One guest wrote: "Linda was an amazing speaker, so funny and engaging."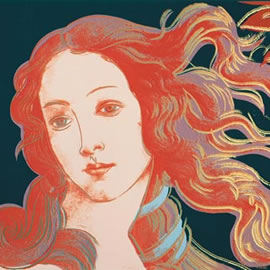 Thursday 10th March 2016

- Botticelli's Impact: from Warhol to Lady Gaga

– with art historian Andrew Spira

"From a Botticelli-themed dress by Dolce and Gabbana that Lady Gaga wore for her Artpop tour, to a clip of Ursula Andress emerging like Botticelli's Venus from the waves in the 1962 Bond film Dr No, this bold exploration of a great artist's afterlives trawls far and wide through popular culture." said The Guardian, about the exhibit Botticelli Reimagined, at the V&A in 2016.

Christie's art historian Andrew Spira explored the disppearence and rediscovery of Renaissance genius Sandro Botticelli and his influence on the artists that re-discovered him in the 19th and 20th century.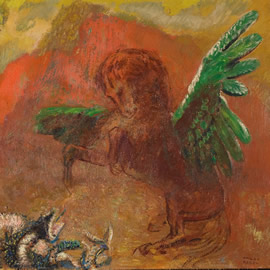 Tuesday 8th March 2016

- Modern Art from Manet to Van Gogh & Matisse - the influence of Delacroix

– with art historian Patrick Bade

Romantic painter Eugène Delacroix may have shocked the 19th century art world with his harem massacre scene Death of Sardanapalus, but many subsequent artists appreciated his swift brush strokes, swirling colours and taste for the exotic.

In this morning talk author, art historian and raconteur Patrick Bade pulled the links together to help us understand just why Delacroix was such an influence on Degas, Gauguin, Vincent van Gogh and Matisse, and many others.