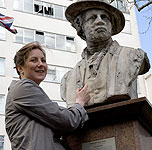 Jacqui Ansell
Jacqui Ansell is a Lecturer at Christie's Education in London. She read History of Art and Theory at the University of Essex before going on to gain her Masters in History of Dress from the Courtauld Institute in London. She was a tutor and writer for the Open University and lectures regularly for Art Society groups and on the public programmes of the National Gallery and National Portrait Gallery.
She has published on aspects of court dress, Grand Tour portraiture and Welsh Costume, focusing on dress as a cultural marker and indicator of class, gender, national and professional identity. Her research interests also include Elizabethan and Stuart clothing and culture, and the links between clothing and the other decorative arts (chiefly furniture).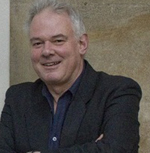 Patrick Bade
Patrick Bade was a Senior Lecturer on Art and Opera at Christie's Education London. He has spoken at and written for the National Gallery London, the British Museum, the V&A, the Royal Opera House and the Royal Academy of Arts, and has also contributed to programmes on BBC Radio 3, Radio 4 and Classic FM.
He leads cultural tours to various European cities, including Vienna, and is the author of several books on 19th and 20th century painting and music including Femme Fatale: Images of Evil and Fascinating Women, and Music Wars, as well as monographs in the Reveries series on Degas, Henri de Toulouse-Lautrec, Renoir and others.
Reviewing Music Wars, Sir David Hare noted that Patrick has 'A dazzling gift for both hilarious and devastating detail.'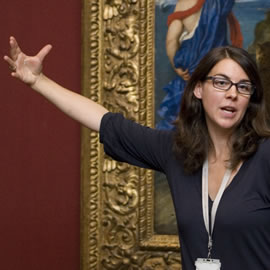 Aliki Braine
Aliki Braine studied at The Ruskin School of Fine Art, the Slade School of Fine Art and the Courtauld Institute of Art (where she was awarded a Distinction for her masters in 17th century painting). Her recent research looks at anthropomorphic 16th century landscapes, the landscape drawing practices of Alexander Cozens and the works of Adam Elsheimer, Goffredo Wals and Peder Balke. She has been a regular lecturer at the National Gallery since 2001 and also teaches at the Wallace Collection, Courtauld Gallery and Dulwich Picture Gallery. She is an Associate Lecturer for the University of the Arts London and lectures at the University of Westminster.
As an artist, Aliki works with photography and drawing. Her landscape photographs are concerned with breaking the illusion of the photographic medium and showing the photograph as an object. Working with medium format cameras, her negatives have been hole-punched, stickered or drawn on in black ink. Aliki regularly exhibits her work internationally with solo shows in Vienna, Madrid and Paris, and has been included in London group shows at Flowers East, the Jerwood Gallery, Man & Eve and Five Hundred Dollars.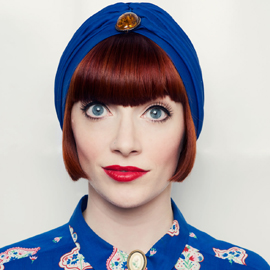 Amber Butchart
Amber Butchart is a fashion historian working across cultural heritage, broadcasting and academia. She has contributed to numerous productions for the BBC, Sky Arts and Channel 4, from Making History and Woman's Hour to Great British Sewing Bee, and she presents a regular 'In Conversation' series at the V&A museum covering areas from Shakespeare to David Bowie. Her latest book 'Nautical Chic' is the first ever book to chart the history of high style on the high seas - looking at the influence of maritime dress and history on our wardrobes. Shot by Vogue as a girl with great British style, her interest in antique clothing was ignited by working as Head Buyer for vintage clothing company Beyond Retro.
As the red-haired half of the Radio Academy Award-nominated DJ duo The Broken Hearts, she has graced stages across the globe for the likes of Marc Jacobs, Vivienne Westwood and Louis Vuitton, and has co-presented weekly shows for Jazz FM and QRadio. A former Research Fellow at the University of the Arts London, Amber is regularly asked to speak on fashion and cultural history, and has done so at the Institute for Contemporary Arts, British Museum, Royal Academy, British Library, Wellcome Collection, Design Museum and British Film Institute. She is a member of the Royal Historical Society and the Association of Dress Historians.

Dr Spike Bucklow
Spike Bucklow has degree in Chemistry, a diploma in Artificial Intelligence, a masters in Painting Conservation and a doctorate in Art History. After training as a chemist, specialising in synthetic organic chemistry, he worked on films and TV, contributing special effects for films such as The Return of the Jedi, Indiana Jones, The Princess Bride and many more. "Foreseeing the imminent demise of rubber puppets" he then re-trained as a paintings conservator.
He is now Senior Research Scientist at the Hamilton Kerr Institute, the University of Cambridge's world-leading centre for the restoration of paintings. The opportunity to work on some of Britain's greatest medieval works of art there inspired him to study the traditional worldview that created them. His books: The Alchemy of Paint (2009) and The Riddle of the Image (2014) explore the profound links between art, science and religion.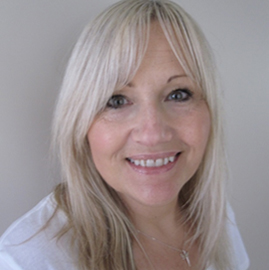 Linda Casey
Linda Casey is an art historian and independent lecturer. She graduated from Goldsmiths College, London with a BA (Hons) in the History of Art. For the last 10 years, she has been an official guide at Tate Modern and Tate Britain and has also lectured at both Tate galleries and independent art societies. Linda has accumulated a broad range of art historical knowledge and loves to share her passion and enthusiasm of art with her audiences.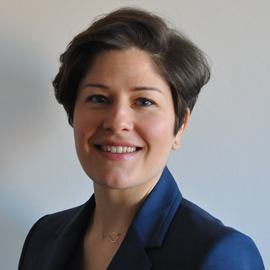 Ellen Mara De Wachter
Ellen Mara De Wachter is an independent writer and curator based in London.
After working at the British Museum and the Barbican Art Gallery, she was Curator at Zabludowicz Collection, London until 2013, when she left to work freelance. In 2013-15 she was Curator of Public Collection Development at the Contemporary Art Society, where she was responsible for CAS's acquisitions scheme for museums across the UK.
She has taught at the Royal College of Art, the Royal Academy Schools, Goldsmiths College, Brighton University, Newcastle University among other schools.
Her writing has been published in exhibition catalogues and she is a regular contributor to Frieze. She is currently authoring a book about the art of collaboration, due to be published in Spring 2017 by Phaidon.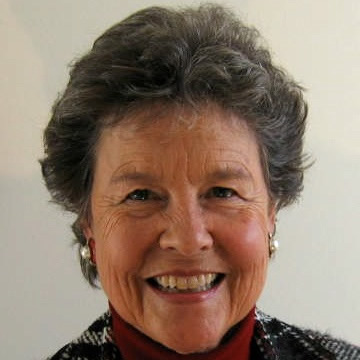 Eveline Eaton
Eveline Eaton is a freelance art historian and Art Society accredited lecturer. Born in Berlin, she had a successful career as an advertising copy-writer in Germany before her family's move to London allowed her to follow her dream of a career in Art History.
She first studied at the Study Centre for Fine and Decorative Arts (linked to the V & A where Patricia Fay had the idea to found the Art Society) and then at the Courtauld Institute. She has taught at the University of Surrey and has been an Art Society lecturer since 1990. In 2013, she was elected Chairman of The Dresden Trust, an organisation helping with the rebuilding of Dresden.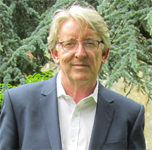 Tom Flynn
Dr Tom Flynn is Senior Lecturer at Kingston University, London where he is director of the postgraduate Masters courses in the International Art Market. He is also a visiting lecturer on the Postgraduate Certificate programme in Art Crime and Cultural Heritage Protection Studies run by the Association for Research into Crimes Against Art (ARCA) in Amelia, Umbria.
Tom began his career as a fine art auctioneer before entering academia. He has worked as a university lecturer, art market journalist and in senior management posts in a number of private sector arts organisations. While working as a journalist, Tom contributed to numerous international publications and in 2000 he became a director of Invaluable, the internet art price database.
Tom is a member of the UK branch of AICA, the International Association of Art Critics, and writes and lectures widely on the art market, contemporary sculpture, cultural heritage, and art crime.
Tom's books include: The Body in Sculpture (Everyman Art Library, 1997; Colonialism and the Object: Empire, Material Culture and the Museum (Routledge 1998, co-edited with Tim Barringer); The Paintings of Clive Head (Blains, 2000); Sean Henry (Scala, 2008); Hands On: the Sculpture of Terence Coventry (Pangolin 2012); In Essence: The Sculpture of Charlotte Mayer (Pangolin, 2014). He has also edited the 2nd edition of Skate's Art Investment Handbook, 2009-10, and is currently preparing a historical dictionary of the art market.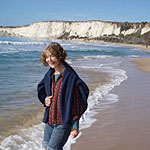 Gilly Hatch
After a degree in Anthropology and Philosophy at Bennington College, USA, Gilly Hatch took a Master of Fine Arts degree at Columbia University. She is a painter and print-maker as well as lecturer at the National Gallery and Wallace Collection.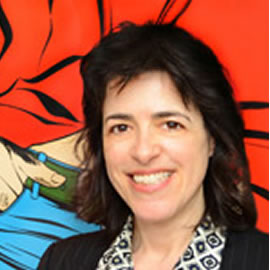 Estelle Lovatt
Art critic and broadcaster Estelle Lovatt FRSA, has the unique experience of working on both sides of the canvas having trained as a painter and read art history. Estelle is seen and heard on BBC TV and radio, SKY news and Al Jazeera, and has featured in specialist art journals and national papers including The Independent and Daily Mirror. She writes gallery exhibition catalogue essays including Kelvin Okafor, Albemarle Gallery, Jane McAdam Freud, Gazelli Art House, 'Isis' Simon Gudgeon, Halcyon Gallery, and McAlpine Miller, Halcyon Gallery. Estelle recently authored the monograph of the acclaimed pop-artist Deborah Azzopardi.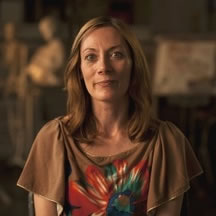 Marie-Anne Mancio
Marie-Anne Mancio has a doctorate in contemporary art. Now a freelance art historian, she has lectured for Dulwich Picture Gallery, Slade, Tate, City Lit, and is an approved lecturer of the Arts Society. She is the director of Hotel Alphabet which runs art history tours for small groups to New York, St. Petersburg, Moscow, Venice Biennale, Berlin, Amsterdam and many other destinations. She also writes historical fiction and is currently writing a thriller about Caravaggio.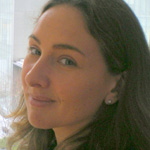 Natalia Murray
Dr Natalia Murray is a Russian born curator and art historian. Before being awarded PhD at the Courtauld Institute of Art, Natalia read History of Art at the Academy of Fine Arts in St. Petersburg and completed the PhD course at the Hermitage Museum.
Natalia teaches 19th – 20th century Russian art at the Courtauld Institute as well as working as head of education and public programmes at GRAD (Gallery for Russian Art and Design). She has recently curated 'Jack of Diamonds and the Russian Avant-Garde', at the Courtauld Gallery (18 September 2014 – 18 January 2015) and 'Elena Polenova and Russian Arts and Crafts' at the Watts Gallery (18 November 2014 - 8 February 2015). Natalia's biography of Nikolay Punin, The Unsung Hero of the Russian Avant-Garde. The Life and Times of Nikolay Punin (1888–1953), was published by Brill Academic Publishers in 2012.Natalia is also a trustee of the Russian Avant-Garde Research Project - a UK-based charity which shares one of her aspirations to reduce the number of fakes on the Russian art market.
Natalia is the curator of 2017's major exhibition 'Revolution. Russian Art. 1917-1932' due to take place at the Royal Academy of Arts in February - April 2017.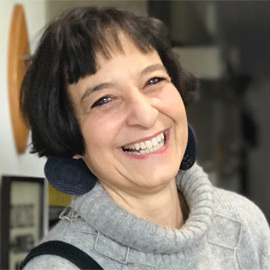 Cindy Polemis
Cindy Polemis is an art historian and independent lecturer. She has a B.A. in Modern History from Oxford University and as a mature student, graduated from Birkbeck College, University of London, with a B.A. and M.A. in History of Art. Since 2016 she has been an official guide at Tate Modern and Tate Britain and conducts bespoke art tours for private clients. She has accumulated a wide range of art historical knowledge and loves to share her fascination and enthusiasm for art with her audience.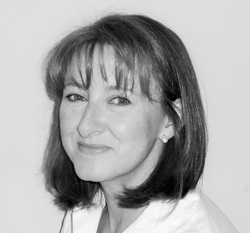 Melissa Scallan
Melissa Scallan is a journalist, adviser and speaker specialising in modern and contemporary art. She is as interested in the artists as much as their artwork and likes to understand who they are, where they have come from, their background and experiences, their inspirations and motivations, and their hopes and aspirations for the future. Wherever possible, Melissa interviews the artist to uncover something about them, their work or the creative processes involved, which wouldn't have been revealed through desk research alone.
Melissa has a Master's degree in psychology, a background in research and public relations, and a passion for art. With an art column in every issue of Hedge - the luxury lifestyle print magazine for London's hedge fund community - Melissa also writes exhibition information, provides advice on art purchases, delivers talks and tours on art, and is a 2017 Secret Art Prize judge.

Diane Silverthorne
Dr Diane Silverthorne is an art historian specialising in European art of the late 19th and 20th centuries, particularly the development of modernism in Vienna, Germany and Europe more widely. She gained a first class degree at Birkbeck, University of London, and an MA in Cultural Memory Studies at the Institute of Germanic and Romance studies before completing her Ph.D. at the Royal College of Art on fin-de-siècle Vienna.
Diane lectures extensively at Birkbeck and Central St Martins, combining teaching with research interests in music and the visual arts. She is a frequent public speaker, a regular contributor to the South Bank Centre's 'The Rest is Noise Festival', and advises the Bloomsbury Festival. She has contributed chapters to several anthologies, including most recently The Routledge Companion to Music and Visual Culture.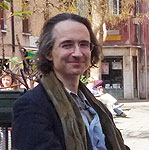 Andrew Spira
Andrew Spira Andrew graduated from the Courtauld Institute of Art before completing a MA degree in Museum and Gallery Management at City University, London. He worked at the Temple Gallery, London (specialist in Byzantine and Russian icons), and as a curator at the Victoria and Albert Museum where he specialised in 18th century British Art and Design, and Metalwork.
His interests are wide-ranging. In 2008, he published The Avant-garde Icon: Russian Avant-garde Art and the Icon Painting Tradition (Lund Humphries) and he is currently completing a book on the way in which notions of personal identity have been accommodated in the cultural conventions of Europe over the last 1000 years.
Ben Street
Ben Street is a freelance art historian, Art Society accredited lecturer, essayist and educator, writer and curator. He has lectured at the Museum of Modern Art and the Guggenheim Museum in New York and in the National Gallery, the National Portrait Gallery, Tate Britain, Tate Modern, the Dulwich Picture Gallery and other museums in London. He runs regular programmes in contemporary art for London's Saatchi Gallery.
Ben writes for Art Review Magazine, Saatchi Online, art21 and other independent magazines. He is the co-Director of London's annual October 'Sluice art Fair', a platform for emerging galleries, and non-profit and artist run performance art projects from the UK and abroad. He graduated from the University of Edinburgh with an MA in History of Art and English Literature in 2001.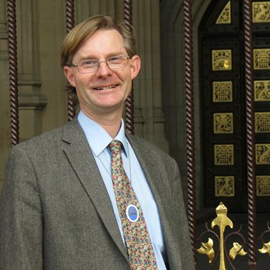 Gavin Webb
Gavin Webb is a London Blue Badge Tour Guide who has earned a Tripadvisor Certificate of Excellence several years including 2016.
He loves to share his knowledge and enthusiasm for our amazing city with its 2000 years of history and its exciting, vibrant, contemporary scene. He can tell you about his favourite restaurants, exhibitions and theatre productions.
He has guided tourists and Londoners alike through the London art world, from commercial galleries to Old Masters public museums, including Tate Modern, National Gallery and the Courtauld Collection.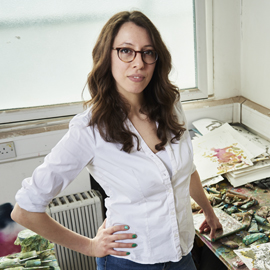 Alice White
Alice White studied at Central St Martins and Chelsea College of Art and Design. She is a practicing professional artist, with over ten years' experience as an Associate Lecturer in drawing and painting at the University of the Arts London. She is regularly invited to speak on art theory and practice at institutes including Kings College London, Brunel University, Canterbury Christ Church University, and The Courtauld Institute of Art.
Her solo show, entitled 'A New Wave' documented her year's residency as Artist for Animals at ZSL London Zoo. She was recently awarded the Russell and Chapple Canvas Prize at the Annual Exhibition for the Royal Society of Marine Artists at the Mall Galleries in London. She has also exhibited at the Music Room in Mayfair, Kingly Court in Carnaby Street, and the Affordable Art Fair in New York and London.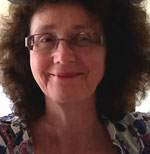 Julia Musgrave
Co-director and founder of The London Art Salon, Julia Musgrave has an academic background that encompasses a degree in the History of Art from the Courtauld Institute and an MLitt from The University of Glasgow, not to mention a first degree in Chemical Engineering. Julia's research interests range from British Modernism to the Renaissance. A lecturer in Art History at the City Literary Institute and Art Society accredited lecturer, she is currently working towards a PhD at the University of York.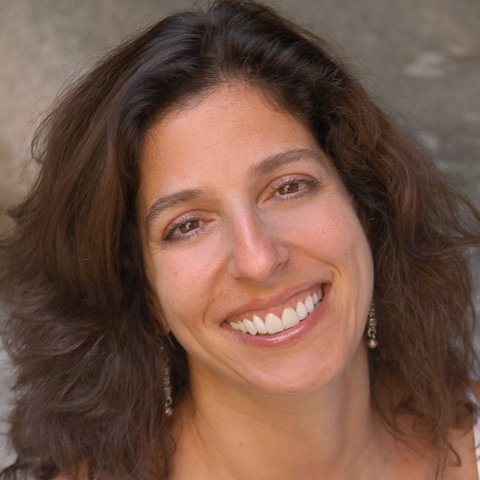 Ali Cohen
Ali Cohen is Co-director and founder of The London Art Salon. Having moved to the UK after a successful business career in New York and Los Angeles, Ali added a Masters in Art History to her American MBA. An enthusiasm to explore the London art scene, and contemporary art in particular, led her to internships at a commercial art gallery and a world-class museum, before taking on full-time management of the Salon.